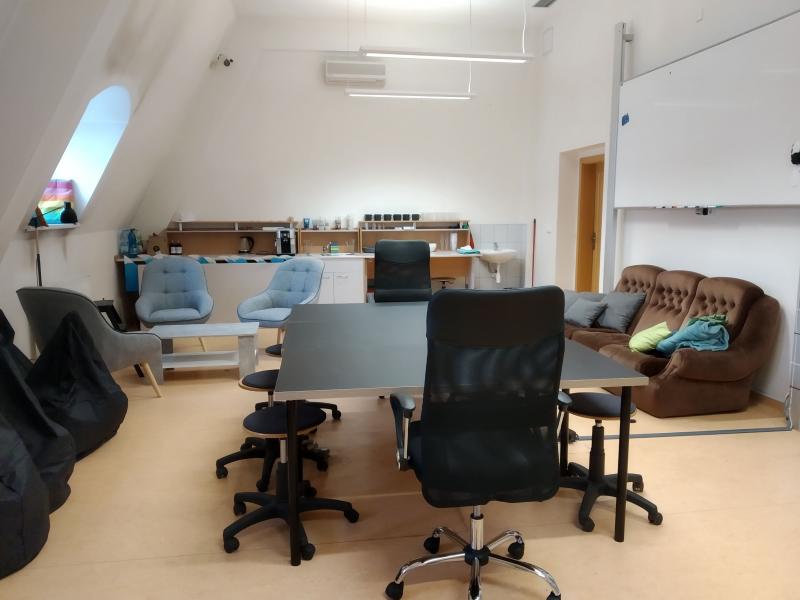 The place where we organize all the events, prepare parties, make meetings. But also the place where you can come when you need help, when you have free time between lessons, or when you are just bored and want to chat with someone.
We are here for you! 
And we are also students and the most of us also were on Erasmus. So don't be afraid, take a place on our couch, or just visit us for a cup of tea or coffee (don't worry it's free :-D ).
We are in the office mainly during opening hours, which you can find at the right side of this page. But we are there also quite often other time. So if you want, just try to come anytime, or ask on our Instagram if anyone is in the office now. 
Photo gallery